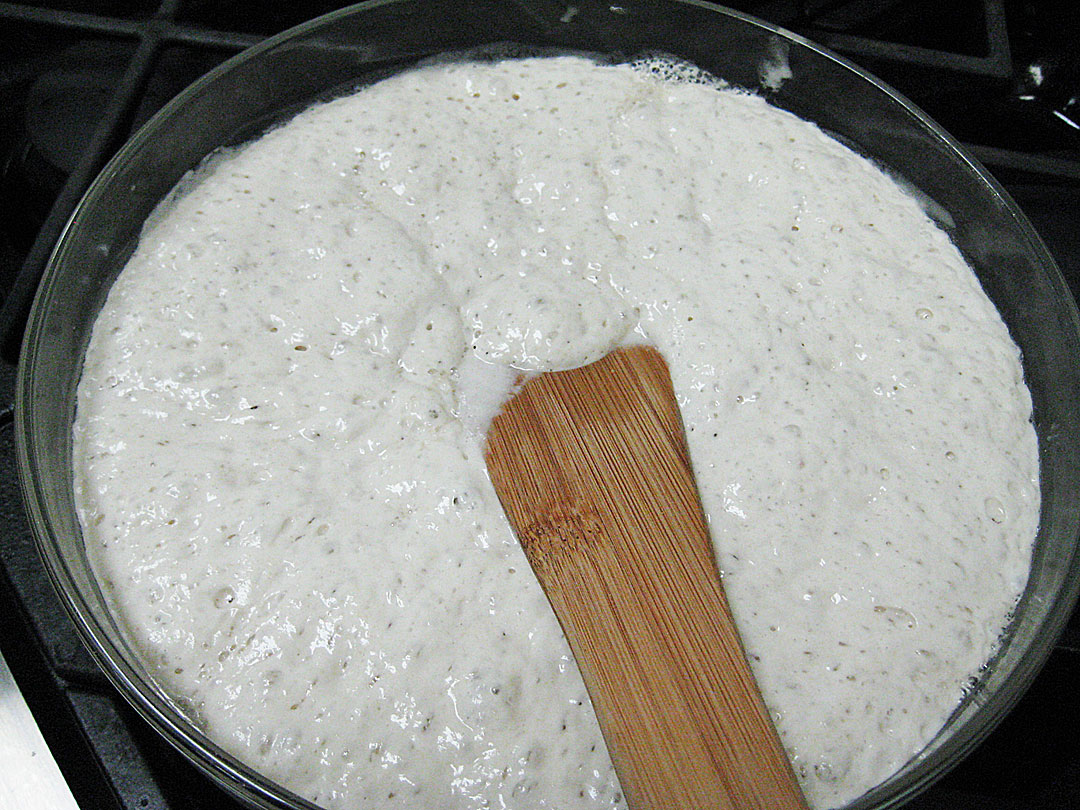 Bubbly San Francisco Sourdough Starter after about 24 hours of activation at temperatures in the mid-70's. This is also what your San Francisco Sourdough sponge should look like when you're ready to start your dough.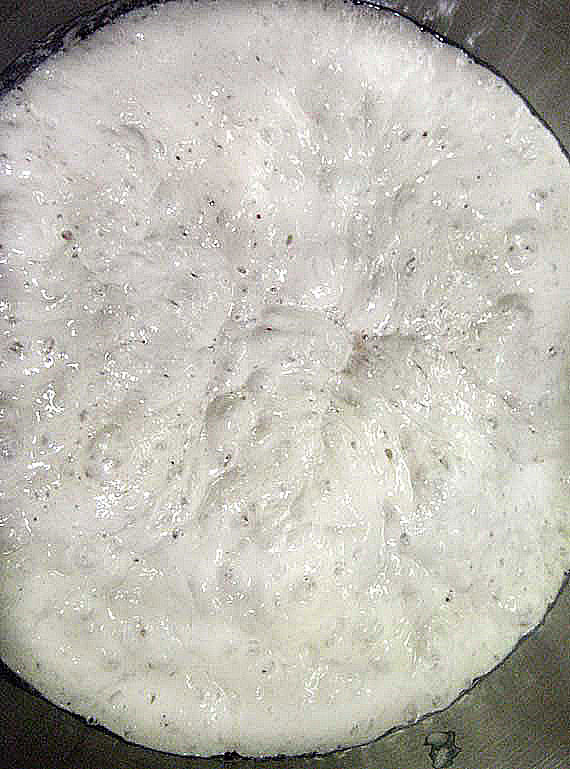 A close-up pic of very active
San Francisco Sourdough Starter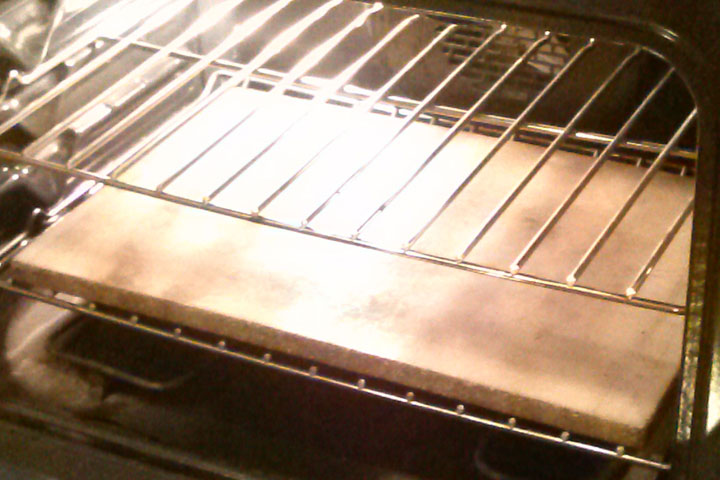 Here's my Fibrament-D
15 by 20 Baking Stone
that's not really a stone--
so it's not as brittle and
fragile as other baking stones.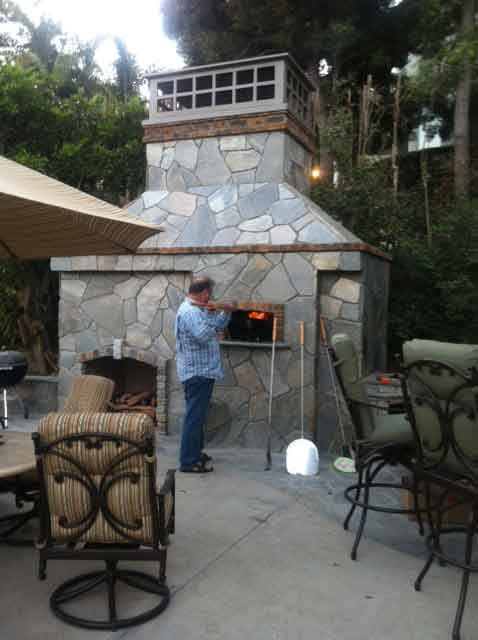 Bob at his wood-fired
pizza and bread oven in
San Juan Capistrano, CA.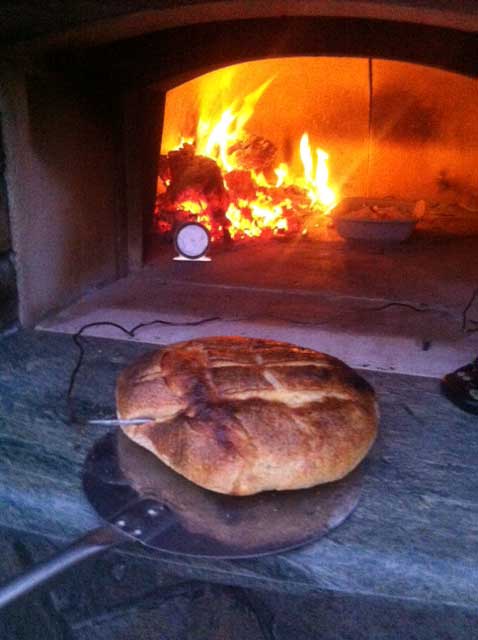 Dianne's San Francisco Sourdough Bread
baked in Bob and Dianne's
new wood-fired oven
in San Juan Capistrano, CA.
Sourdough Bread Dough
Being Kneaded In My Stand Mixer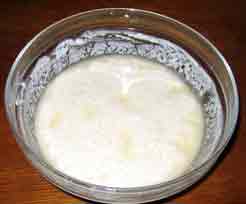 This Bowl of Sourdough Starter Was Very Active,
Climbed up the Sides of the Bowl,
Then Used Up All of Its Feeding and Subsided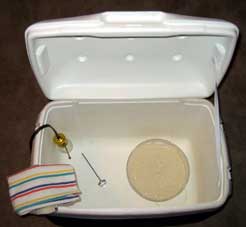 My proofing box,
put together with a cooler and a light bulb.
The towel is the 'thermostat'!

A personal note to you about shipping: I hate shipping charges--as a seller and as a buyer. If you don't want all the items in one of these kits that I've put together and you want to make your own custom Breadmaker Kit, you can do it without paying any extra freight—here's my promise to you--my valuable customer. If you order several items and it costs me less than you paid to ship your stuff , I'll send a refund to your credit card or your PayPal account for the excess. For example, it will cost me $9.50 to ship one jar, but if I ship two of them to the same address, I can put them in a larger, Flat Rate box, and it will only cost $9.50 for both--voila' a $9.50 refund! (I don't do refunds for less than $1...I'm sure you understand. : >)